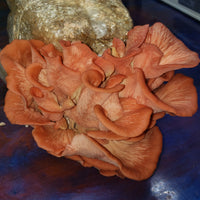 Fungified Farm
A chance wild mushroom find ignited a passion for all mushrooms. Six months later we grew our first blue oyster and never looked back. We proudly grow a huge variety of gourmet mushrooms. All of our mushrooms are pesticide and chemical free. Try our mushroom seasoning and dried mushrooms.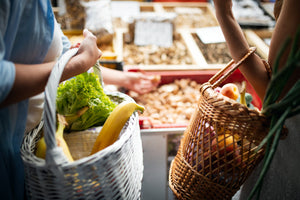 Farmer's Markets
You'll find us weekly at these local markets.
SATURDAY MARKETS
Yardley's Farmers Market 1st and 3rd Saturday from 10-12.
Location: 65 N Main St, Yardley Borough, PA 19067
Website: https://www.yardleyfarmersmarket.com/

SUNDAY MARKETS
Emmaus Farmers Market 2nd and 4th Sunday from 10-12.
Location: Triangle Park, Emmaus, PA 19611
Website: https://emmausmarket.com/

Farmers Markets
Wild Ramp
For just four weeks of the year, this delicious vegetable can be enjoyed fresh, but if you missed it; we've got you covered...  Our dried ramp powder tastes amazing and lasts for ages! 
Dried Wild Ramp